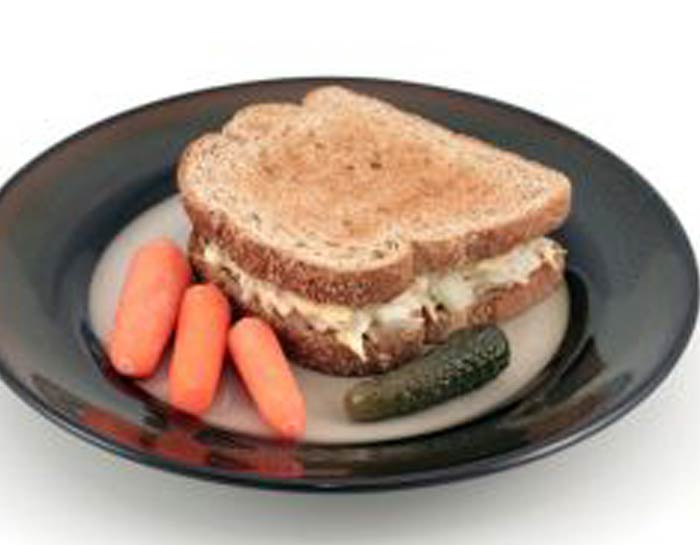 INGREDIENTS:
4-8 Slices bread
2 c. cooked and finely chopped chicken
1 c. finely chopped celery
1/2 c. chopped pecans
1 c. Miracle Whip
DIRECTIONS:
Mix ingredients; spread liberally on 4 bread slices. can be left open faced or topped with another slice. Cut off crusts and cut sandwiches to corner.