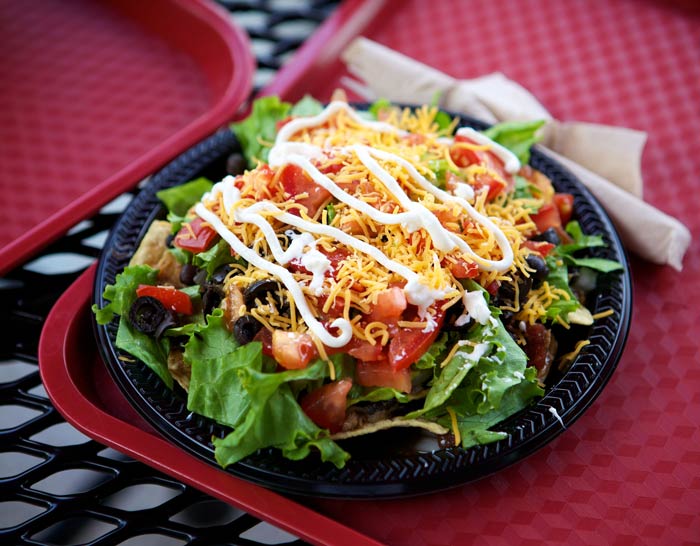 INGREDIENTS:
2 chicken breasts, cubed
1 Tbsp. oil
1/2 c. salsa
1/2 c. mayonnaise
1/4 tsp. hot sauce
1 pt. kidney beans
3 c. tortilla chips, crushed
shredded lettuce, use amount desired
tomatoes, diced, use amount desired
shredded cheese, use amount desired
DIRECTIONS:
Fry chicken in oil 4-5 minutes. Reduce heat and stir in salsa. Simmer until tender. Mix mayonnaise and hot sauce in separate bowl for dressing. Heat and drain kidney beans. Layer on large platter in the order given: 3 cups crushed tortilla chips, shredded lettuce, beans, chicken, diced tomatoes, dressing mixture, and top with shredded cheese. Serve immediately. This makes a delicious main dish on a warm day. Note: May add olives if desired.