Chocolate Chip Mint Cookies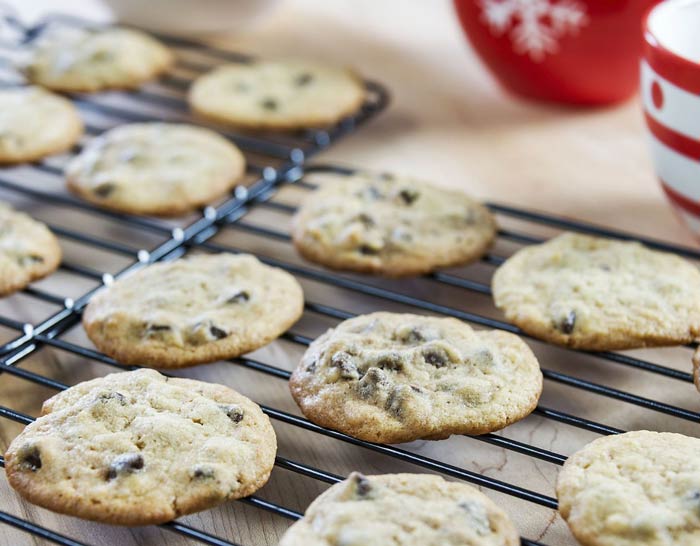 INGREDIENTS:
2 2/3 c. flour
1/2 t. baking soda
1/4 t. salt
1/2 c. cocoa
3/4 c. brown sugar
2/3 c. white sugar
1 c. butter
3 eggs
1 t. peppermint extract
1 3/4 chocolate chips
DIRECTIONS:
Preheat oven to 350°. Mix all ingredients well. Drop by teaspoon on cookie sheet and bake about 20 minutes. Do not store these cookies with others, or the flavor will spread.