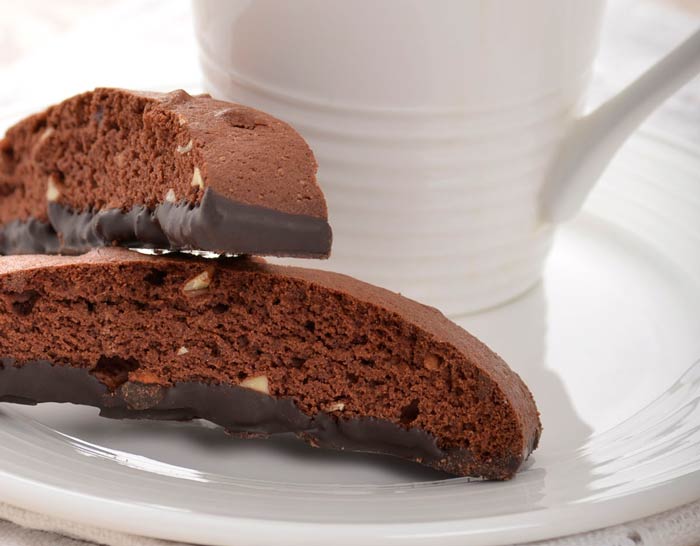 INGREDIENTS:
1 3/4 c. flour
1/3 c. baking cocoa
2 Tbsp. instant coffee granules
1 tsp. baking soda
1/4 tsp. salt
1/2 c. mini chocolate chips
2/3 c. chopped pecans
2 lg. eggs
2 egg whites
1 c. sugar
1 tsp. vanilla
DIRECTIONS:
Mix together first seven ingredients. Mix together last four ingredients well, then add to dry ingredients. It will be thick and sticky. Spoon batter into 2 strips, 3 1/2 inches wide and 1 inch high onto greased cookie sheet. Smooth top and sides with greased spatula. Bake 35 minutes at 300°. Cool 10 minutes. Cut each loaf in 3/4 inch slices. Turn slices on edge, bake 12 minutes, flip slices and bake another 12 minutes. Cool, then drizzle with melted dark chocolate, then with white chocolate. Serve with coffee.