Chocolate Mocha Layer Cake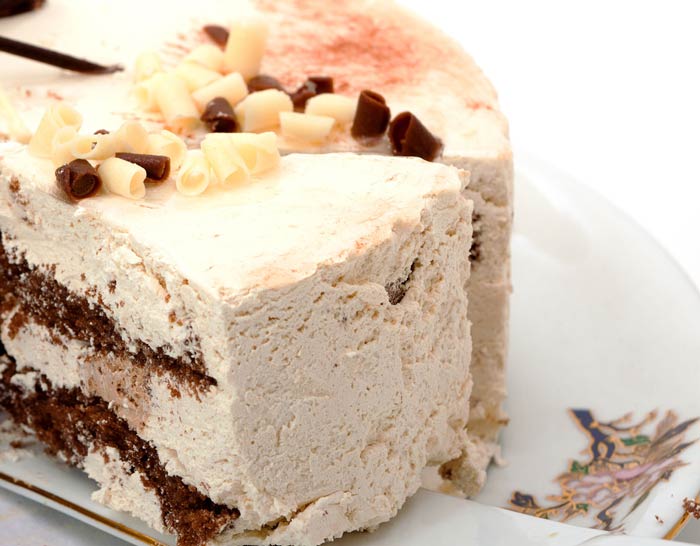 INGREDIENTS:
1 chocolate cake mix
1/4 c. instant chocolate pudding
1/2 c. M&M's
Filling:
2 c. Crisco
4 c. powdered sugar
1/3 c. water
pinch of salt
Icing:
3 Tbsp. instant coffee granules
1/4 c. hot water
2 c. powdered sugar
DIRECTIONS:
Mix instant pudding with cake mix. Prepare according to directions on box. Pour batter into 2 greased 9″ round pans. Sprinkle with M&M's and bake. Can also be baked in sheet cake pan and be put into layers. Remove hot cake from pans immediately and put on parchment paper to cool. Filling: Mix filling ingredients. Reserve 1 cup of filling to spread between layers. Icing: Add icing ingredients to rest of filling; instant coffee dissolved in water and powdered sugar. Spread over top and sides of cake. Best when kept refrigerated.