Cinnamon Swirl Raisin Bread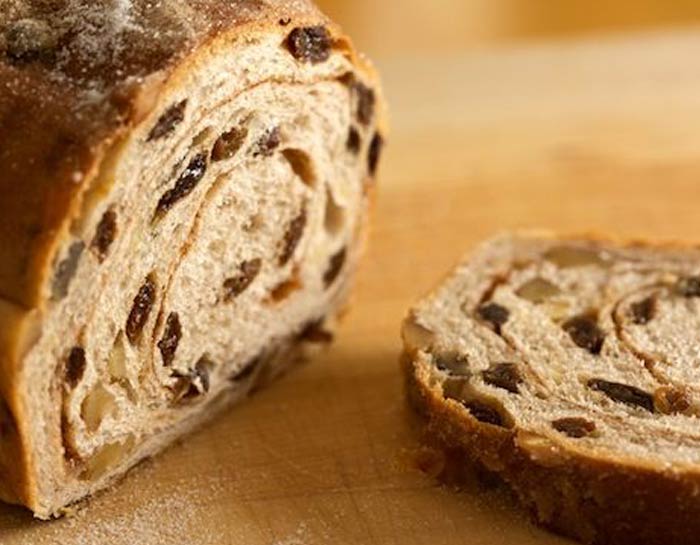 INGREDIENTS:
2 Tbsp. yeast
3 cups warm water
1 cup oatmeal
1/2 cup Karo
2 tsp. salt
7-71/2 cups bread flour, divided
1/2 cup melted butter, or coconut oil
1 1/2 cups raisins
cinnamon
DIRECTIONS:
Dissolve yeast in warm water. Add oatmeal, Karo, salt, and about 2 cups flour. Beat well. Add 3 more cups flour and mix well. Then mix in butter and raisins. Add remaining flour. Knead; let rise in greased bowl. Punch down and divide into 3 parts. Roll out each portion to about 8×12″. Sprinkle heavily with cinnamon. Roll up and put in greased bread pans. Let rise. Bake at 350° for 30 minutes. Makes 3 loaves. *This makes wonderful toast.