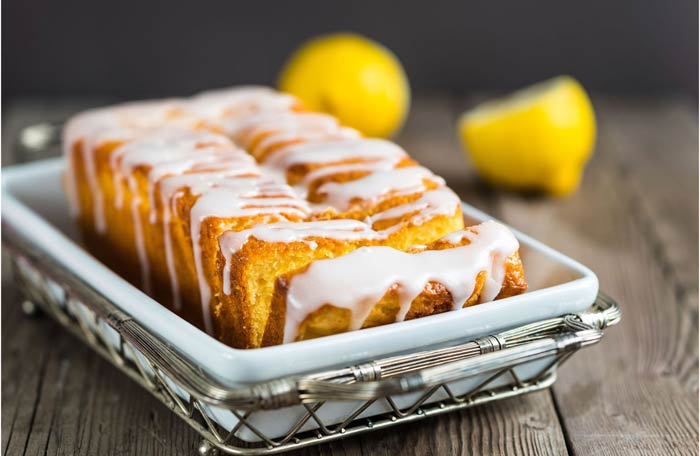 INGREDIENTS:
1 pkg. lemon or orange cake mix, divided
2 T. brown sugar
1 tsp. cinnamon
1 T. cold butter
1/2 c. chopped pecans
1 sm. pkg. instant vanilla pudding
4 eggs
1 c. sour cream
1/3 c. vegetable oil
Glaze:
1 c. powdered sugar
2 to 3 T. milk
DIRECTIONS:
Combine 2 tablespoons cake mix, brown sugar and cinnamon. Cut in butter until crumbly. Stir in pecans; set aside. Mix remaining ingredients. Pour into 2 greased 4x8x2-inch pans. Sprinkle with pecan mixture. Bake at 350° for 45 to 50 minutes. Yield: 2 loaves.