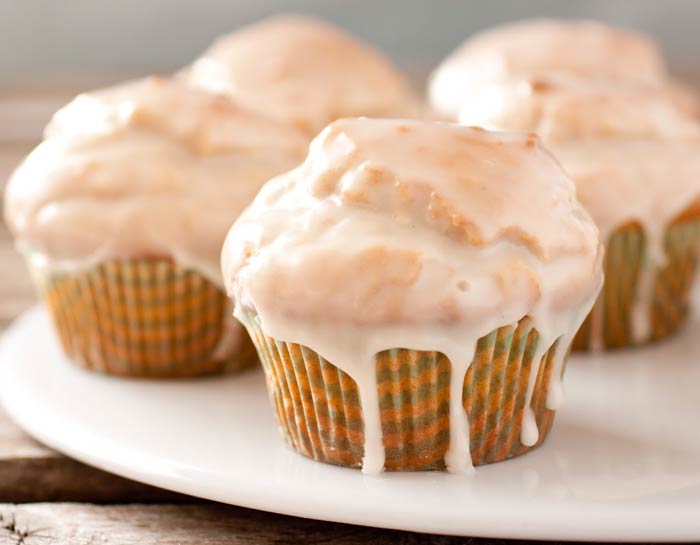 INGREDIENTS:
Dough:
1 1/4 c. Sugar
1 c. Vegetable oil
2 Eggs
1 tsp. Vanilla
1 c. Milk
2 c. Flour
1/2 tsp. Salt
1/2 tsp. Baking powder
1/2 tsp. Soda
Cinnamon Mixture:
1 Tbsp. Cinnamon
4 Tbsp. Sugar
Glaze:
2 c. Powdered sugar
4 tsp. Vanilla
water, till right consistency
DIRECTIONS:
Dough: Beat together sugar, vegetable oil, eggs, vanilla, and milk. Then add flour, salt, baking powder and soda; mix well. Alternate batter and cinnamon mixture in cupcake tins. Bake at 350°. While still warm drizzle with glaze.