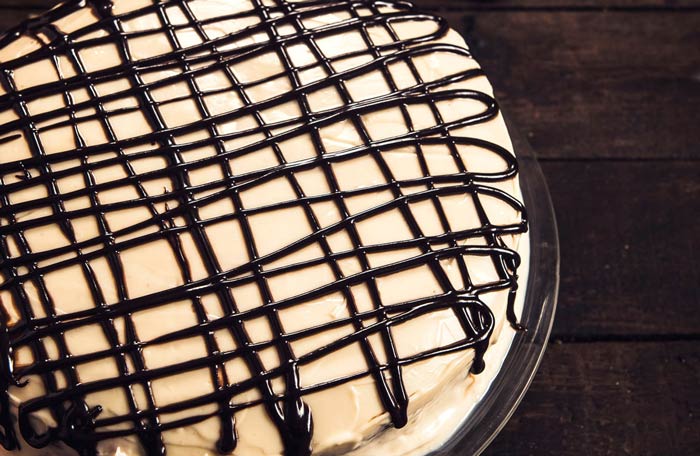 INGREDIENTS:
6 oz. lady fingers
1 c. chocolate-covered toffee bits, divided
1/2 gallon coffee ice cream, softened
8 oz. whipped topping
DIRECTIONS:
Place ladyfingers around he edge and bottom of a 9″ springform pan. Stir 1/2 c. toffee bits into ice cream, spoon into pan. Cover with plastic wrap. Freeze until firm or overnight. Just before serving, remove sides of pan, garnish with whipped topping and remaining toffee bits or whatever you wish.