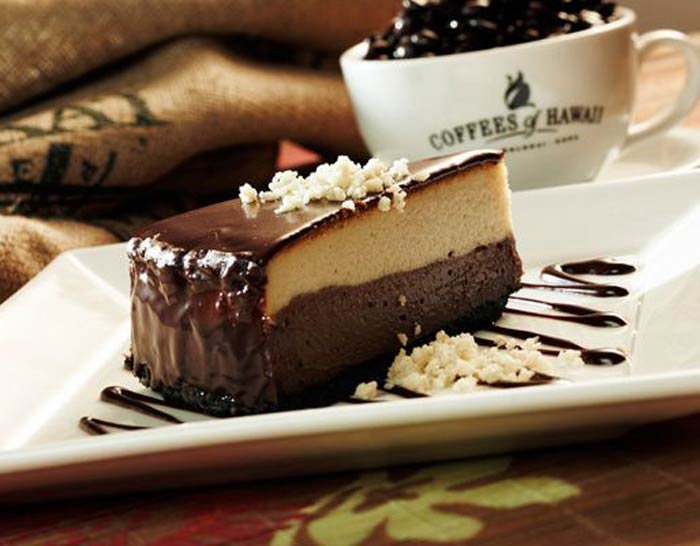 INGREDIENTS:
Crust:
1 c. Vanilla wafer crumbs
1 Tbsp. Sugar
3 Tbsp. Butter
Filling:
3 (8 oz.) pkg. Cream cheese
1 c. Sugar
1 Tbsp. Vanilla
4 Eggs
2 Tbsp. Instant coffee
1 Tbsp. Hot water
3/4 c. Sour cream
DIRECTIONS:
Mix crust ingredients till crumbly. Bake 10 minutes in spring form pan or dark nonstick pan. Filling: Beat cream cheese, sugar and vanilla. Add eggs one at a time on medium speed. Reserve 1 1/4 cups batter. Blend coffee and hot water. Add to batter. Mix well. Pour into crust. Mix sour cream into reserved batter. Pour gently over coffee mixture. In silver spring form pan, bake at 325° for 65 minutes. In dark nonstick pan, bake at 300° for 65 minutes or until middle is almost set. Take knife around edge of pan. Cool before removing. Top with whipped cream and chocolate syrup or flakes.