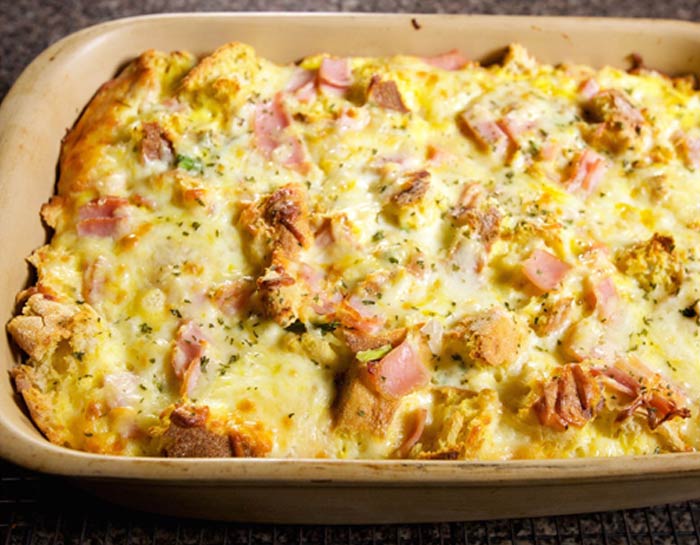 INGREDIENTS:
6 slices Bread, crusts removed and cubed
1 lb. Ham slices, chopped
1/4 c. Mushrooms
1/4 c. Green peppers
bits of tomatoes, for color
6 Eggs
2 c. Milk
1 t. Salt
1 t. dry Mustard
1/4 t. Pepper
1 c. Cheddar cheese, shredded
fresh parsley, for garnish
DIRECTIONS:
Place bread pieces in a greased 9″x13″ baking dish and sprinkle the
ham, mushrooms and green peppers over the bread. Add tomatoes if
desired. Beat eggs slightly and add milk, salt, mustard and pepper,
beating until well blended. Pour over the bread in baking dish. Top
with cheddar cheese. Bake at 350° for 45 minutes. Garnish with fresh
parsley after baking as desired. Note: This recipe can also be mixed
the evening before and refrigerated. Remove from refrigerator about
10 to 20 minutes before baking. Yield: 10 servings.