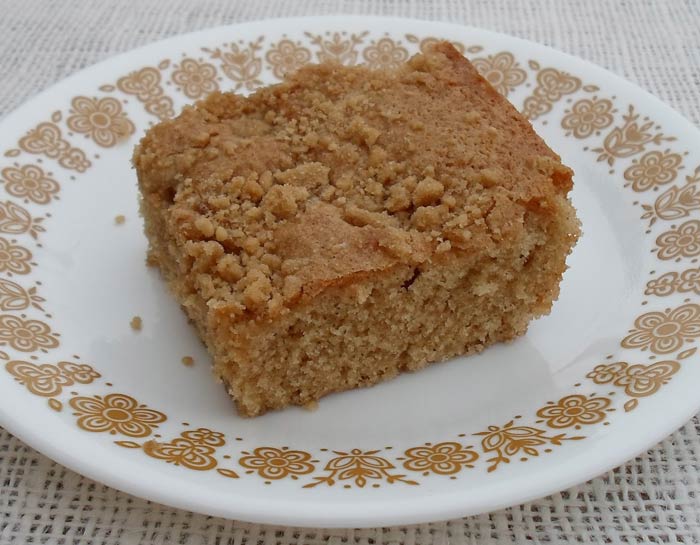 INGREDIENTS:
2 1/2 Cups flour
1/2 tsp salt
2 C brown sugar
2/3 C butter, slightly softened
2 tsp baking powder
1/2 tsp baking soda
1/2 tsp cinnamon
1 C sour milk-add 1 Tbsp vinegar to a 1 C measure, fill the rest of the way with milk, let sit for 5 minutes
2 well beaten eggs
DIRECTIONS:
Mix flour, salt and brown sugar. Cut butter in until crumbly, Set 1/2 C mixture aside. Add the rest of the ingredients, mix well. It might stay a tad lumpy. Pour into a well greased 9×13 pan. Sprinkle the top with reserved mix. Bake at 375 for 25-30 minutes or until a toothpick comes out clean.