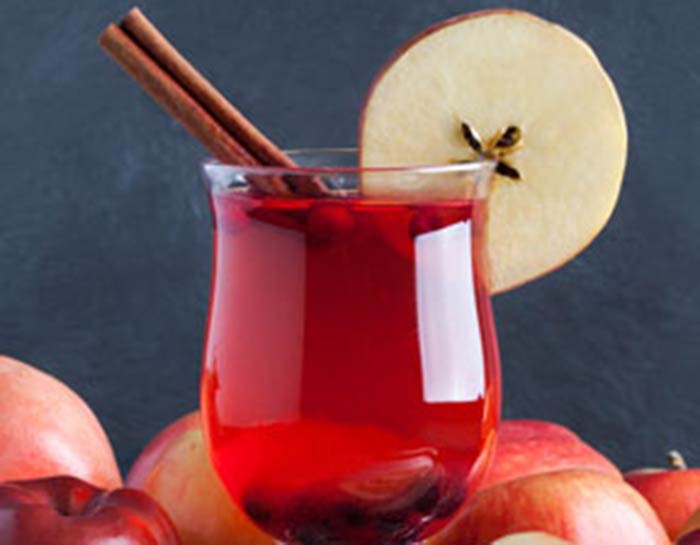 INGREDIENTS:
5 tea bags
5 cups boiling water
5 cups unsweetened apple juice
2 cups cranberry juice
1/2 cup sugar
1/3 cup lemon juice
DIRECTIONS:
Combine tea bags and boiling water. Cover and steep for 10 minutes. Discard tea bags and add remaining ingredients. Stir until sugar is dissolved. Serve warm or over ice. Makes 3 quarts.