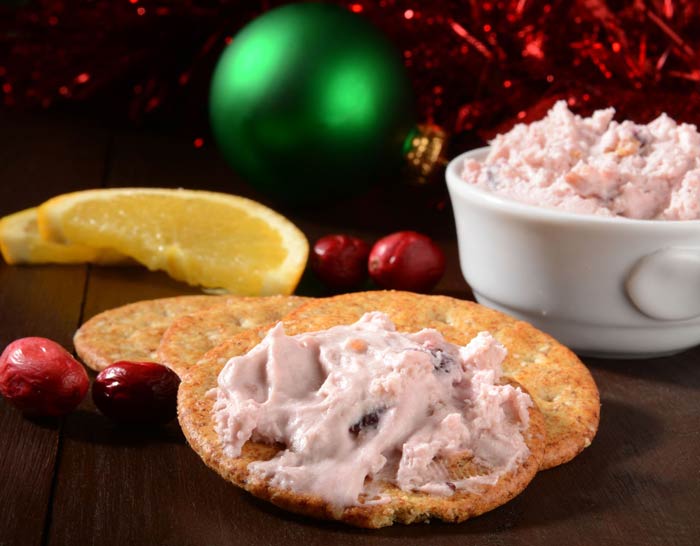 INGREDIENTS:
1 (8 oz.) cream cheese, softened
2 Tbsp. frozen orange juice concentrate (or freshly squeezed juice from 1 orange)
1 Tbsp. sugar
1/8 tsp. cinnamon
2 tsp. grated orange peel
1/4 c. finely chopped dried cranberries
1/4 c. finely chopped pecans
DIRECTIONS:
In a small mixing bowl, beat cream cheese, orange juice, sugar, cinnamon and orange peel until fluffy. Stir in cranberries and pecans. Refrigerate at least 1 hour and serve with crackers. Serves 12 people.