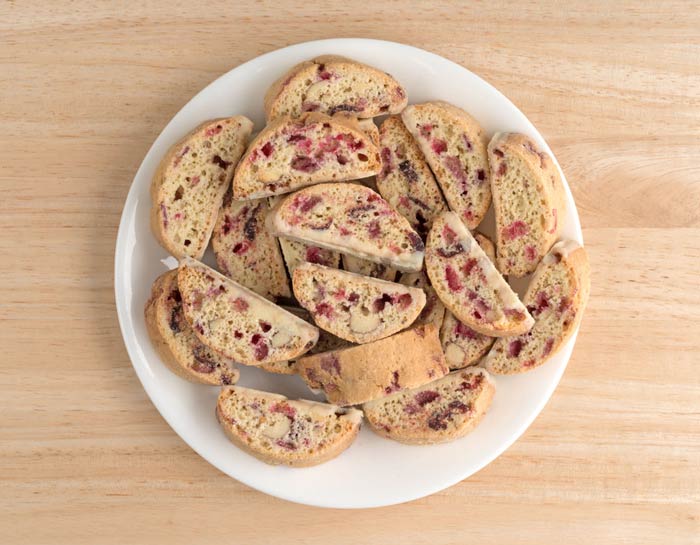 INGREDIENTS:
1/3 c. butter, softened
1 egg
1/4 c. flour
1 pkg. (17.5 oz.) Betty Crocker sugar cookie mix
1 1/2 c. semisweet chocolate chips
1/2 c. Craisins, chopped
1/2 c. pecans, chopped
DIRECTIONS:
Mix first four ingredients together well. Add last three ingredients and mix well. On a greased cookie sheet shape dough into two 3×12 inch loaves. Bake at 350° for 25 minutes. Cool 10 minutes. Cut into 1 inch slices. Flip on side and bake 6 minutes. Remove from oven and flip on other side and bake 6 minutes. Cool completely. Drizzle with white chocolate. Makes 2 dozen.