Cranberry-Pecan Chicken Salad Wraps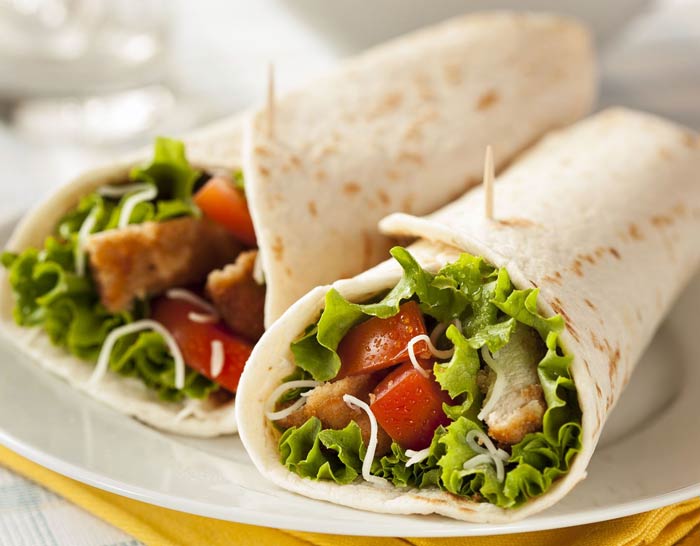 INGREDIENTS:
1/4 c. fresh cranberries
1 Tbsp. water
1/4 c. Miracle Whip
1/4 c. sour cream
1 tsp. mustard
1/8 tsp. cumin
salt and pepper to taste
1 Tbsp. olives, chopped
2 Tbsp. pecans, chopped
1 c. cooked and cubed chicken
1/2 c. mozzarella, shredded
4 tortillas of your choice
lettuce and tomatoes
DIRECTIONS:
Microwave cranberries for 2 minutes with water or until cranberries pop. Cool. Combine next seven ingredients in medium size bowl. Mix well. Just before serving, add chicken, cheese and cooled cranberries, stirring gently to combine. Spread on 4 tortillas and roll up. Serve with lettuce and tomatoes. Note: This a favorite picnic food. Cranberries can be purchased in season and frozen. Makes 4 wraps.