Creamed Ham and Asparagus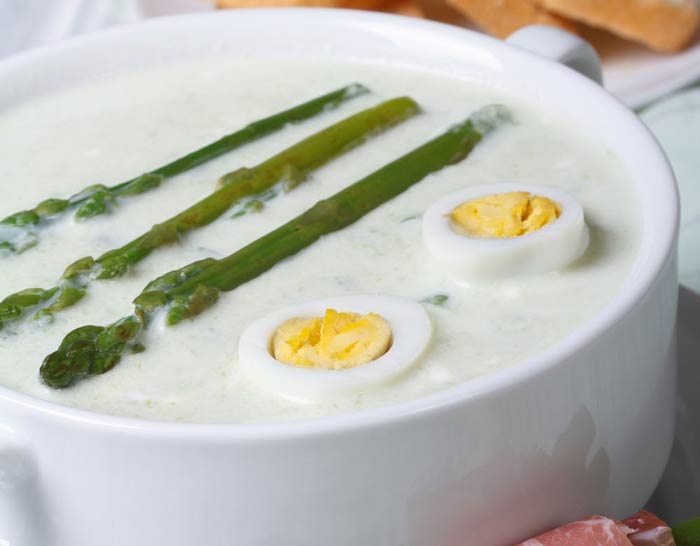 INGREDIENTS:
1 lb. asparagus, 1″ pieces
1 T. cornstarch
1 1/2 c. milk, divided
2 T. butter or margarine
1 t. salt
1/2 t. pepper
1/2 t. parsley
1 1/2 lb. fully cooked ham, cubed
3 hard-boiled eggs, chopped
8 oz. shredded Cheddar cheese or white American
toast points or biscuits
DIRECTIONS:
In saucepan, cook asparagus in small amount of water until tender; drain and set aside. In a medium saucepan, mix cornstarch and 2 T. milk; add butter, salt, pepper and remaining milk. Cook until thickened and bubbly. Add parsley, ham, eggs, cheese and asparagus; cook and stir over low heat until cheese is melted and ham is warmed. Serve over toast points or biscuits. Yield: 4-6 servings.