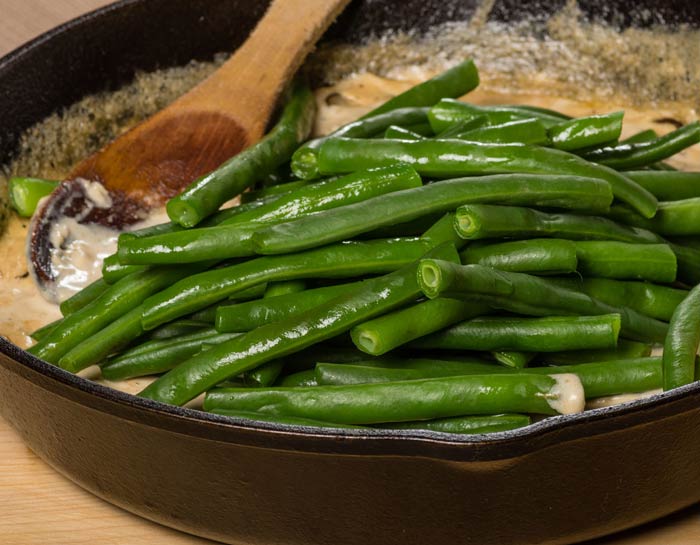 INGREDIENTS:
1 lb. hamburger
1 T. minced onion
1 (16 oz.) can green beans or 1 pkg. frozen
1 can cream of mushroom soup
1 c. milk
1 T. Worcestershire sauce
4 oz. uncooked spaghetti
DIRECTIONS:
Cook and stir hamburger and onion in large skillet; drain. Stir in green beans with liquid and remaining ingredients. Heat to boiling and reduce heat. Cover and simmer, stirring occasionally until spaghetti is soft, about 35 minutes. Variation: Add 4 oz. mushrooms 1 stalk celery, chopped and 1 sweet pepper, chopped. Saute with onion before adding beans.