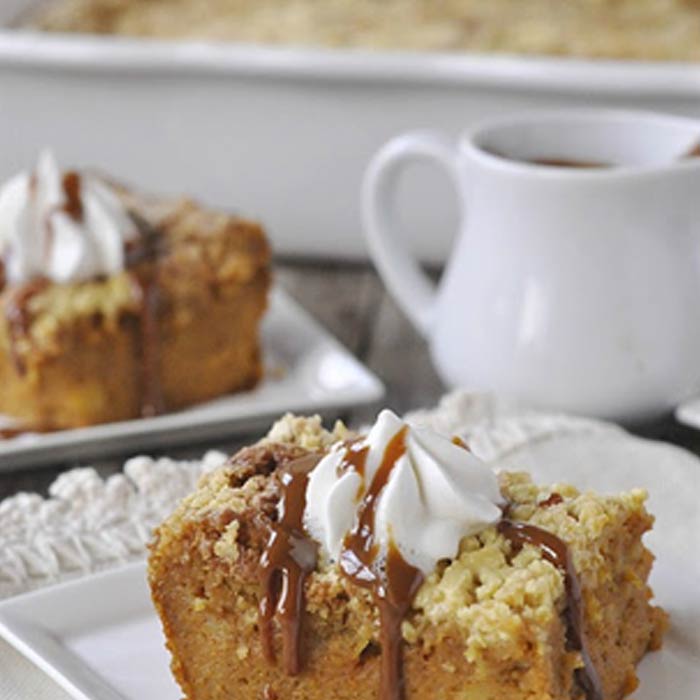 INGREDIENTS:
4 Eggs, beaten
1 (15 oz.) can Pumpkin
1 (12 oz.) can Evaporated milk
1 1/2 c. Sugar
2 tsp. Pumpkin pie spice
1 tsp. Salt
1 (18 1/2 oz.) pkg. Yellow cake mix
1 c. Pecans
1 c. Butter, melted
Optional Garnish:
Whipped topping
Chopped walnuts
Cinnamon
Nutmeg
DIRECTIONS:
Combine eggs, pumpkin, evaporated milk, sugar, spice and salt. Mix well and pour into an ungreased 9″x13″ baking pan. Sprinkle with cake mix and nuts. Drizzle with butter; do not stir. Bake at 350° for 45 minutes to 1 hour, testing for doneness with a toothpick. Serve with whipped topping sprinkled with nuts, cinnamon, or nutmeg, if desired. Serves 8-10 people.