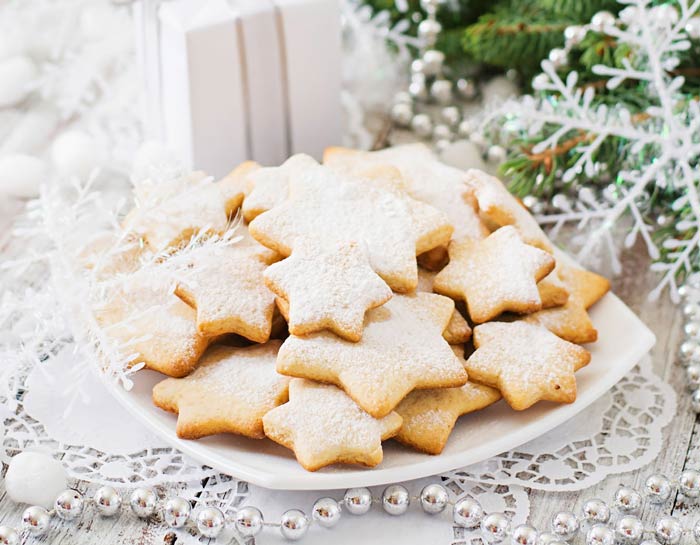 INGREDIENTS:
4 c. brown sugar
2 c. butter, melted
4 eggs, well beaten
2 c. milk
4 tsp. baking soda
10 tsp. baking powder
2 tsp. salt
2 tsp. vanilla
10-12 c. flour or until dough is the right consistency to roll with rolling pin
Frosting:
3 3/4 c. Crisco
10 c. powdered sugar
1 c. milk
5 tsp. vanilla
1 tsp. salt
DIRECTIONS:
Mix together sugar, butter and eggs. Add rest of ingredients and about half of flour; mix well. Continue adding flour, a little at a time until right consistency. Roll out on a floured surface about 1/4″ thick. Cut out with cookie cutters and place onto greased cookie sheets. Bake at 350° for approximately 10 minutes. Do not overbake! Frosting: Whip everything together until frosting is fluffy. Works great to whip it up in Bosch mixer. Frost cooled cookies and decorate like desired.