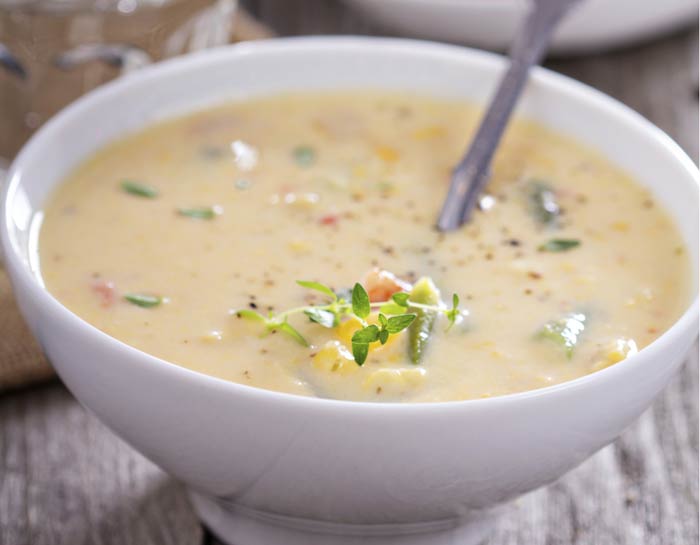 INGREDIENTS:
1/2 c. frozen Peas
1/2 c. frozen Corn
1/2 c. Green beans
1/2 c. Carrots
1 qt. Chicken broth
1/2 tsp. Garlic powder
1/2 tsp. Onion powder
1 1/2 c. Heavy Cream
1/3 c. Flour
Salt to taste
Pepper to taste
DIRECTIONS:
Cook and blend vegetables. Bring rest of ingredients to a boil, all but the cream. Shake cream and flour together. Add salt and pepper to taste. Note: May use frozen vegetables. You can also use regular milk. Very good!