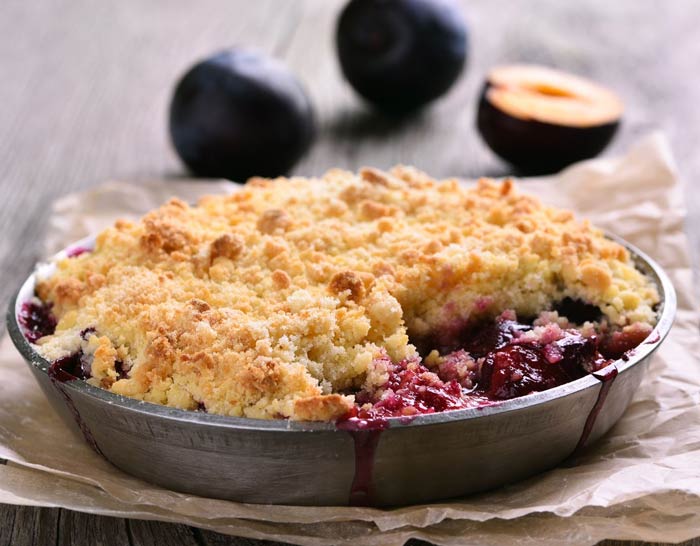 INGREDIENTS:
1 1/2 c. butter, melted
1 (20 oz.) can crushed pineapple
1 (20 oz.) can cherry pie filling, or any flavor
1 box yellow cake mix
1/2 c. whole pecans, optional
DIRECTIONS:
Preheat oven to 350°. Pour half of melted butter into 9″x13″ pan. Put on layers of pineapple and cherry pie filling. Sprinkle cake mix over top; crumble any lumps. Add pecans on top if desired and pour rest of melted butter over all. Bake 45 minutes or until browned at 350°. Yield: 10-15 servings.