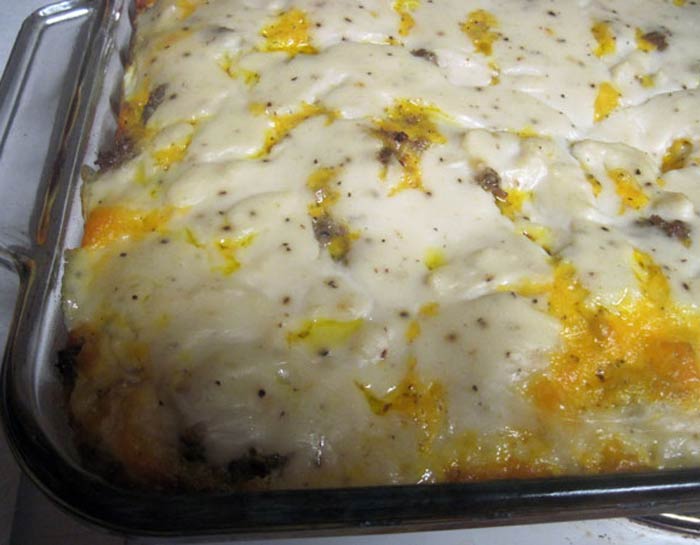 INGREDIENTS:
Sauce:
1/2 c. sour cream
1/2 c. cream of mushroom
splash of milk
3 med. potatoes, cooked and grated
1 1/2 c. sausage or ham
8 eggs, scrambled and fried
cheese of your choice
3 c. sausage gravy or bacon crumb
DIRECTIONS:
In small cake pan, layer biscuits. Bake at 350° until almost done. Mix sauce and add layer of sauce. Layer potatoes, sausage, eggs, cheese and sausage gravy. Return to oven and bake till done.