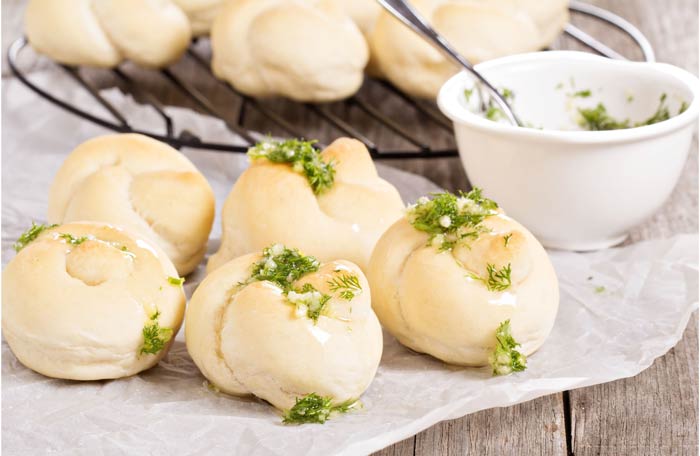 INGREDIENTS:
1 (12 oz.) tube refrigerated buttermilk biscuits
1/4 c. canola oil
3 T. Parmesan cheese
1/2 t. garlic powder
1 t. oregano
1 t. parsley flakes
DIRECTIONS:
Roll each biscuit into a 12 inch rope and tie into a knot. Tuck ends under. Place 2 inches apart on a greased baking sheet. Bake at 400° for 8 to 10 minutes or until golden brown. In a large bowl, combine the remaining ingredients. Brush the warm knots with the mixture. Yield: 10 Knots.