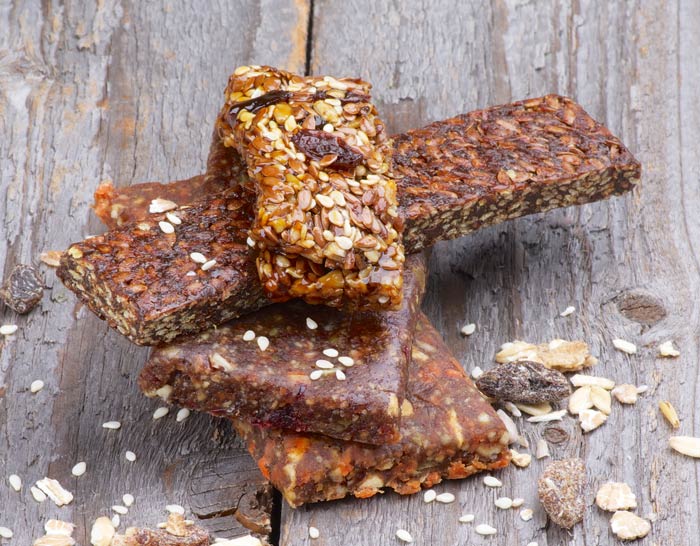 INGREDIENTS:
2 1/4 chocolate chips
1 1/2 cups unsweetened peanut butter*
3/4 cup refined spoon able coconut oil (or butter)
2 tablespoons sweetener, optional
1/4 teaspoon sea salt
2 cups raw sunflower seeds
1 1/2 cups sesame seeds
2 cups unsweetened shredded coconut
2 cups finely chopped nuts
DIRECTIONS:
Melt first five ingredients. Whisk until smooth. Pour over the seeds, coconut and nuts. Mix well, then press into well greased 9×13-inch pan. Refrigerate, then cut into bars with sharp knife. * Prep Note: Or substitute with almond or sunflower seed butter. Makes 24 bars. These bars can be stored in the freezer.