Fresh Strawberry Buttercream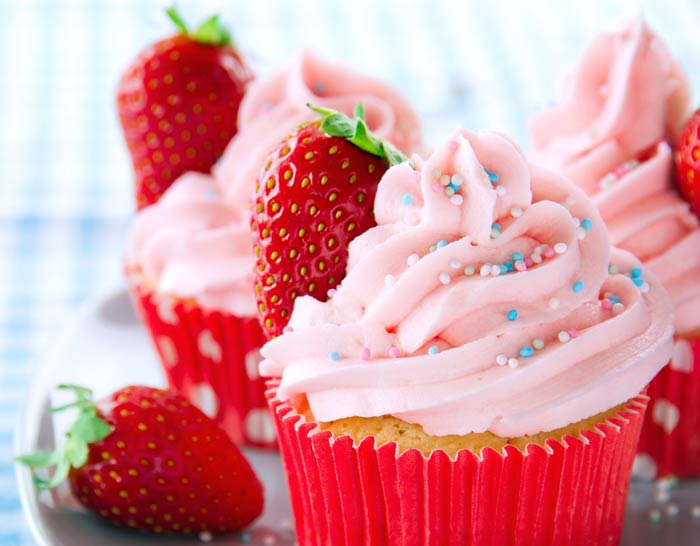 INGREDIENTS:
8 egg whites
1 1/2 c. sugar
1/2 tsp. cream of tartar
1/4 tsp. salt
6 sticks butter, 3 cups
2 tsp. vanilla
1 1/2-2 c. pureed strawberries
DIRECTIONS:
Have all ingredients at room temperature. Whisk together in a large bowl. Set over a pan of simmering water, until sugar dissolves and mixture is at 160°. Remove. Beat with mixer on high speed until stiff peaks form. Beat in butter, 1 tablespoon at a time. If it begins to curdle, keep beating until smooth and very thick. Beat in vanilla and strawberries. Spread between layers of chocolate cake. Makes 6 cups.