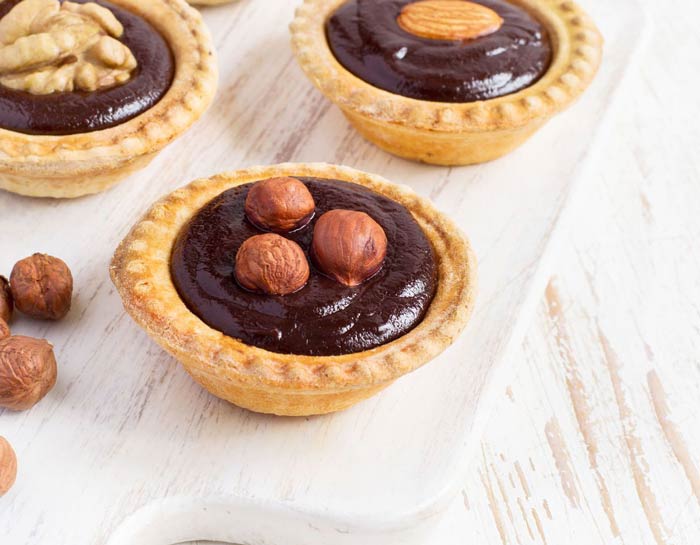 INGREDIENTS:
1/2 c. butter, softened
1/2 c. peanut butter
1/2 c. sugar
1/2 c. brown sugar
1 egg
1/2 tsp. vanilla
1 1/4 c. flour
3/4 tsp. salt
3/4 tsp. baking soda
Filling:
1 c. milk
8 oz. chocolate chips
1 (14 oz.) can condensed milk
1 tsp. vanilla
DIRECTIONS:
Cookie: Cream butter and sugars. Add egg and vanilla. Stir in peanut butter, flour, baking soda and salt. Shape into balls. Place in small greased or pap-lined muffin pans. Bake at 325° for 14-16 minutes. Cool in pans
. Filling: Melt chocolate chips, milk and vanilla. Punch hole in center with thumb. Fill with filling. Peanut butter cups can also be used. Top with nuts if desired.