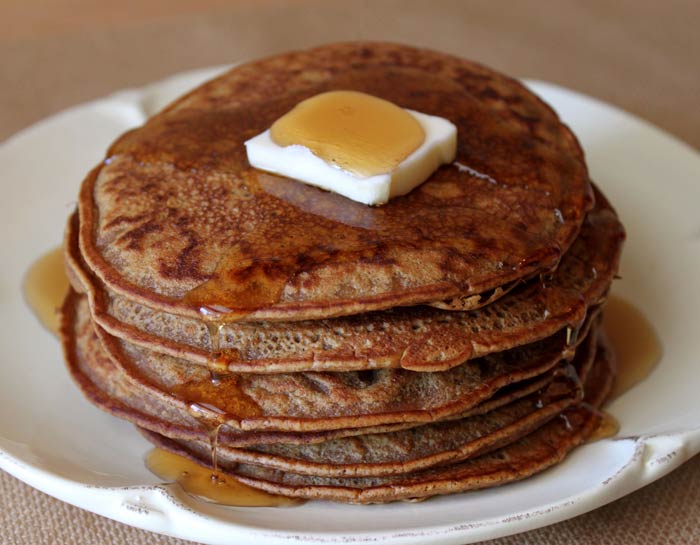 INGREDIENTS:
2 c. whole wheat flour
1 1/2 tsp. baking powder
1 tsp. cinnamon
1 tsp. ginger
1/2 tsp. salt
1/4 tsp. allspice
1/4 c. butter, softened
1/4 c. sugar
2 eggs
1/2 c. molasses
1 1/2-2 c. milk
DIRECTIONS:
Sift together first 6 ingredients; set aside. In a large bowl, beat butter and sugar until light and fluffy. Beat in eggs, molasses, and milk until well mixed. Add dry ingredients and mix until well blended. Fry on hot griddle. Delicious served with peaches and whipped cream. Serves 4-6 people.