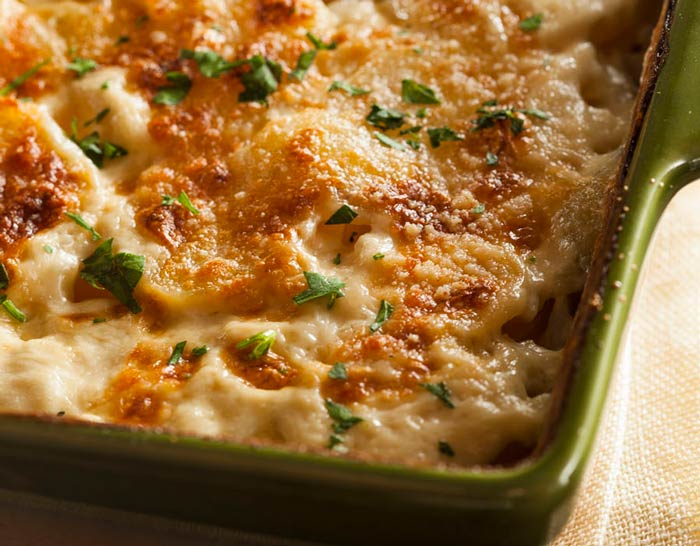 INGREDIENTS:
6 med. potatoes, cooked and shredded
1 can cream of mushroom soup
1 can cream of chicken soup
1/2 c. Cheez Whiz or Chile con queso
3/4 tsp. salt
4 Tbsp. butter
1/4 c. chopped onions
1/2 lb. Velveeta cheese
1 c. sour cream
DIRECTIONS:
Mix soups, Cheez Whiz, and salt. Saute onions in butter. Add Velveeta cheese to sauteed onions and heat until melted. Add soup mixture to cheese and onions. Stir sour cream into cheese sauce last. Mix cheese sauce and potatoes and pour into 8″x11 1/2″ baking dish. Garnish with your choice of bacon bits, parsley, or chives. Bake at 350° until hot and bubbly. Serves 5 people.