Gourmet Stuffed Mushrooms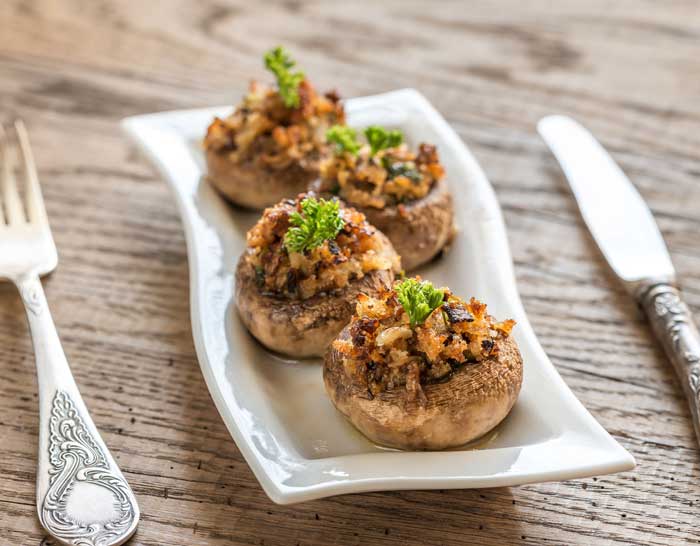 INGREDIENTS:
8 oz. whole fresh mushrooms
1 Tbsp. butter
sprinkle of salt, pepper, cumin, garlic powder, Italian seasoning and parsley
3 Tbsp. fine dry bread crumbs
1 Tbsp. finely-chopped fried bacon
1 Tbsp. grated Parmesan cheese
2 Tbsp. shredded mozzarella
2 Tbsp. melted butter
additional Parmesan cheese
DIRECTIONS:
Rinse mushrooms and drain on paper towels. Remove stems carefully, leaving cap section of mushroom whole. Chop stems finely and saute in butter with seasonings until stems are tender. In small bowl, combine next 4 ingredients with sauteed mushroom stems. Toss with a fork. Preheat oven to 400°. Stuff each mushroom cap lightly with bread mixture. Place in a greased 9 inch baking dish. Drizzle melted butter over mushrooms. Bake 20 minutes or until mushrooms are sizzling. Sprinkle with additional Parmesan cheese just before serving. Note: Mushroom lovers, beware! Serious enjoyment ahead. Serves 4.