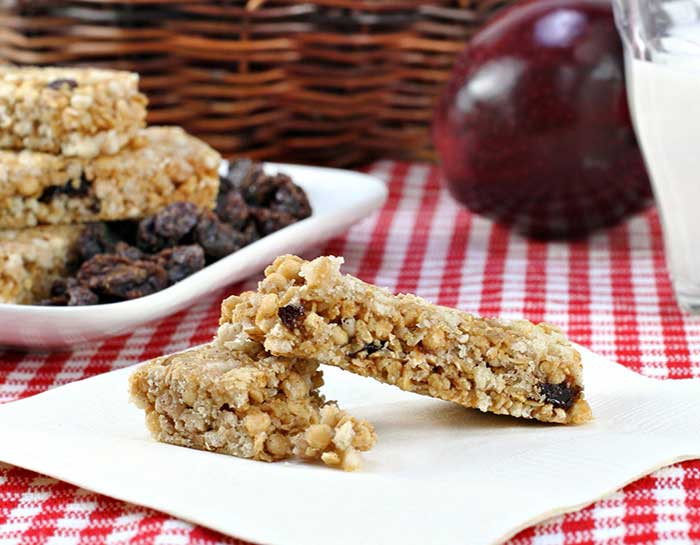 INGREDIENTS:
3/4 cup butter
1/4 cup vegetable oil
2 (10 oz.) pkg. marshmallows
1/4 cup peanut butter
1/4 cup honey
5 cups oatmeal
1 1/2 cups coconut
1 cup raisins, optional
4 1/2 cups Rice Krispies
1 pkg. graham crackers, crushed
2 cups chocolate chip
DIRECTIONS:
Melt together butter, oil, marshmallows, peanut butter and honey, stirring well. Remove form heat. Add rest of ingredients, except chocolate chips. Press into large cookie sheet. Sprinkle with chocolate chips and press in. Cool and cut into squares. Wrap in Saran Wrap if desired.