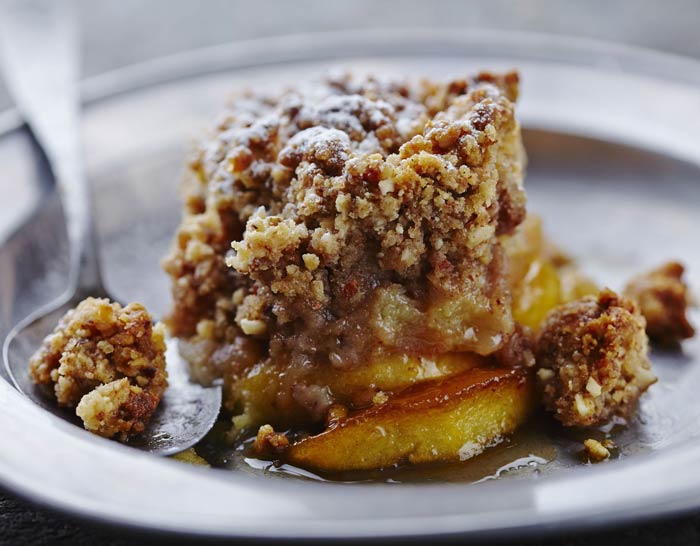 INGREDIENTS:
10 c. thinly sliced peeled apples
1 c. old-fashioned oats
1 c. packed brown sugar
1/4 c. flour
3 tsp. cinnamon
1 tsp. nutmeg
1/4 tsp. cloves
1/4 c. cold butter
DIRECTIONS:
Place the apple slices on a double thickness of heavy-duty foil (about 12″ x 24″). In a small, bowl, combine the oats, brown sugar, flour, cinnamon, nutmeg and cloves. Cut in butter until the mixture is crumbly. Sprinkle over the apples. Fold foil around apple mixture and seal tightly. Grill, covered, over medium heat for 20-25 minutes or until apples are tender. Serve warm with ice cream. Yield: 6 servings.