Grilled Three-Cheese Potatoes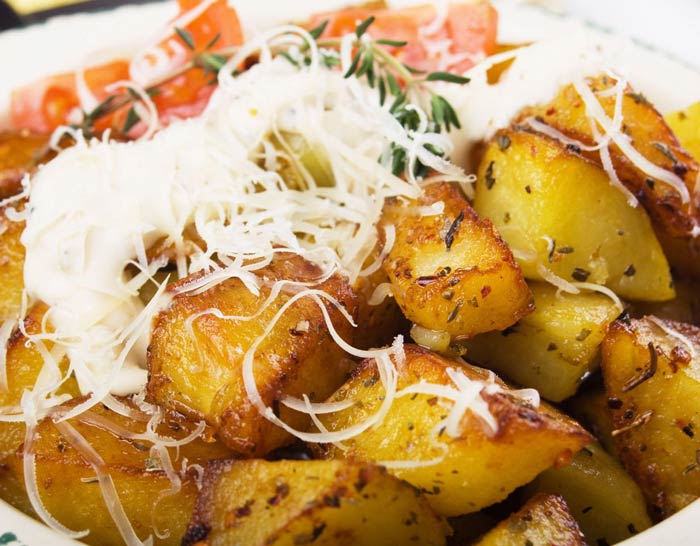 INGREDIENTS:
6 lg. potatoes, cubed and partially cooked
1 lg. onion, chopped
1/3 c. Parmesan cheese
1 c. cheddar cheese, shredded
1 c. mozzarella cheese, shredded
1 lb. bacon, cooked and crumbled, optional
1/4 c. butter
1-2 tsp. seasoned salt
1/2 tsp. pepper
DIRECTIONS:
Divide potatoes and onions onto 2 heavy-duty pieces of foil coated with non-stick cooking spray. Top with bacon, salt, and pepper. Dot with butter. Fold ends of foil over potatoes. Grill over medium heat until potatoes are tender. Open and sprinkle with cheeses. Cover until melted. Note: May drizzle with a little Italian dressing on potatoes. You may sprinkle with cheese right away, then you don't have to open them again till they're done. Medium heat for 35-40 minutes. Serves 6-8.