Ham-Wrapped Asparagus Spears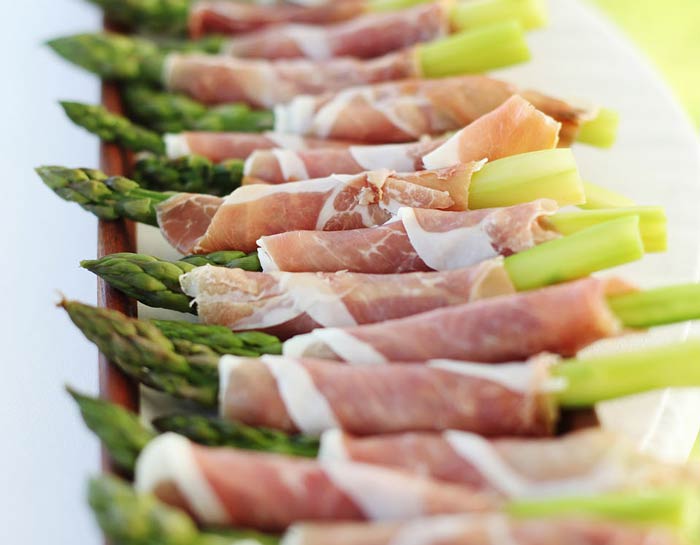 INGREDIENTS:
24 thin asparagus spears, trimmed
1 lb. provolone cheese, thinly sliced
1/2 lb. deli honey ham, very thinly sliced, halved
1/2 c. olive oil
1/2 c. balsamic vinegar
pepper to taste
DIRECTIONS:
In a skillet, bring one inch water to a boil over medium heat. Add asparagus; cover and cook for 3-4 minutes, just until crisp-tender. Drain and chill asparagus. Wrap a cheese slice tightly around each spear; wrap each with a half slice of ham. Place spears in a shallow dish, seam-side down. Whisk together oil, vinegar and pepper; drizzle over spears. Cover and refrigerate for 2-8 hours. Makes 2 dozen.