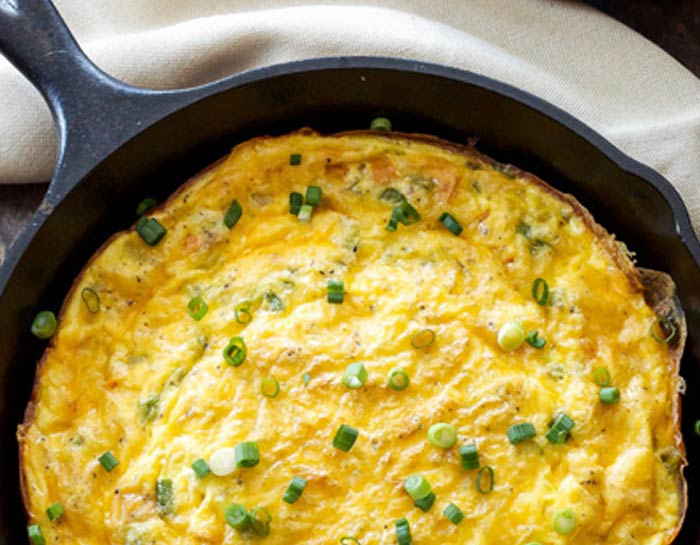 INGREDIENTS:
4 slices bacon
2 c. potatoes, cooked and shredded
1/4 c. chopped onions
1/4 c. chopped green peppers
4 eggs
1/4 c. milk
1/2 tsp. salt
dash of pepper
1 c. shredded cheese
DIRECTIONS:
In large skillet, fry bacon until crisp. Remove bacon and crumble.
Leave bacon drippings in skillet. Mix next 3 ingredients, put into
skillet. Cook over heat until underside is crisp and brown. Blend
eggs, milk, salt and pepper. Pour over potato mixture. Top with
cheese and bacon. Cover and cook over low heat for approximately
10 minutes. Loosen omelet and serve. Serves 3-5 people.