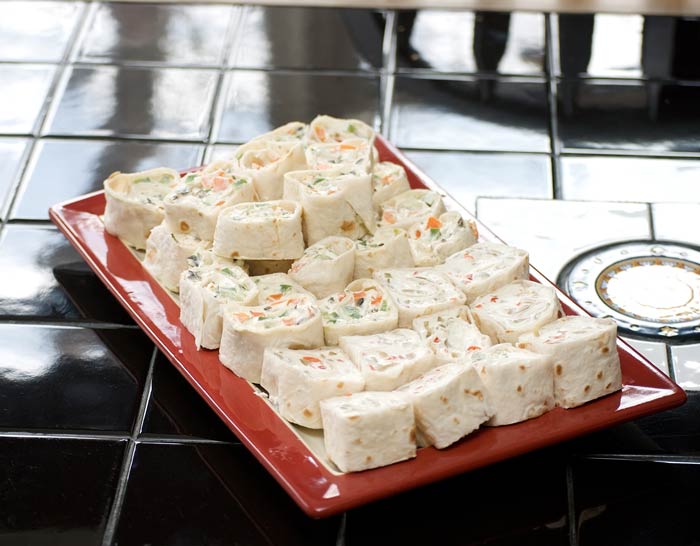 INGREDIENTS:
6 oz crab meat, chopped
1 (8 oz.) pkg. cream cheese
3/4 c. sweet pepper, finely chopped
1/2 c. cheddar cheese
2 green onions, finely diced
1 T. parsley
1/2 t. cayenne pepper
6 flour tortillas
DIRECTIONS:
Mix first seven ingredients together. Spread evenly on tortillas and roll them up. Refrigerate overnight. Slice and bake at 350° for 10 minutes. Serve warm.