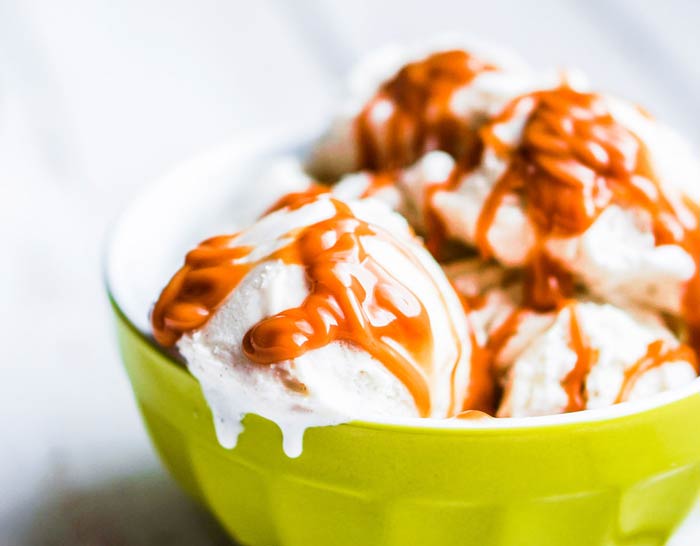 INGREDIENTS:
Ice Cream Cake:
1 (18.25 oz.) pkg. chocolate cake mix
1 (3 oz.) pkg instant chocolate pudding
4 eggs
1/2 c. oil
2 tsp. vanilla
1 c. water
1/2 gal. vanilla ice cream
Caramel Pecan Sauce:
1/2 c. butter
1 c. pecan pieces
1 c. brown sugar
1/3 c. heavy cream
1/4 c. corn syrup
DIRECTIONS:
Combine all cake ingredients except ice cream; beat 2 minutes. Pour into a greased 10″x15″ jelly-roll pan. Bake as directed on cake mix box. Cool completely. Cut into squares. Serve with a scoop of vanilla ice cream. Top with caramel pecan sauce. Sauce: Melt butter. Add pecans and heat until lightly toasted and butter is lightly browned. Stir in sugar, cream, and corn syrup. Cook until sugar is completely dissolved. Do not overcook. Serve warm. Yield: 2 cups sauce. Serves 15-20 people.