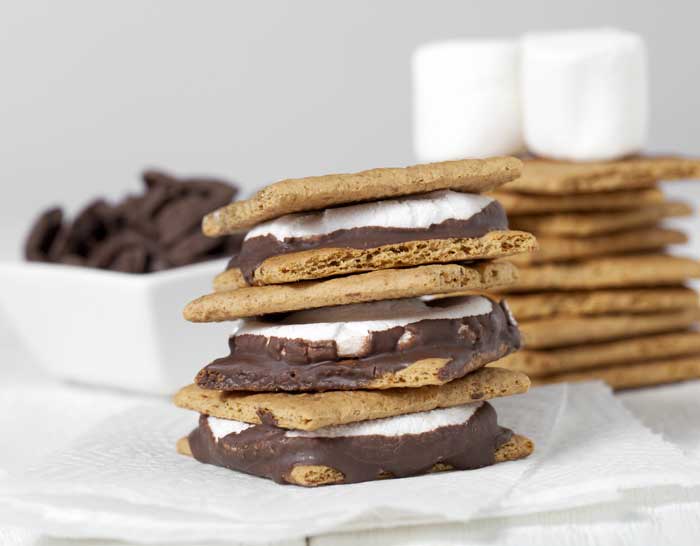 INGREDIENTS:
2/3 c. corn syrup
2 T. butter
2 c. milk chocolate chips
1 t. vanilla
8 c. Smorz cereal
3 c. mini marshmallows
DIRECTIONS:
Cook corn syrup, butter and chocolate chips until melted. Add vanilla. Add cereal and stir until well coated. Add marshmallows. Pour into greased 9″ x 13″ pan. Chill. Easy, delicious snacking. Want a picnic in the winter? A perfect time to try these!