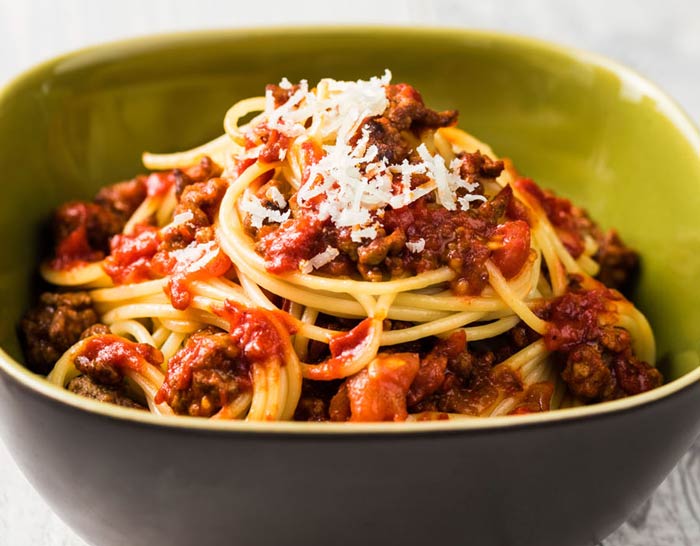 INGREDIENTS:
2 lb. ground beef
1 tsp. onion salt
1 tsp. garlic salt
7 c. water
1 Tbsp. vegetable oil
2 tsp. salt
1 lb. spaghetti noodles
6 1/2 c. spaghetti or pasta sauce
DIRECTIONS:
Brown beef, add onion and garlic salt. Set aside. Bring water, oil and salt to boil in a 6-quart kettle. Add broken spaghetti noodles. Turn heat on lowest setting. Let set for 30 minutes with lid on. Stir once or so with wooden spoon, then put fried meat on top of noodles, then sauce. Let set another 30 minutes or so on low with lid. Do not mix until water is absorbed into noodles. You may need to gently lift noodles to allow some sauce to bottom of kettle. Serve with Parmesan cheese and Garlic Bread.