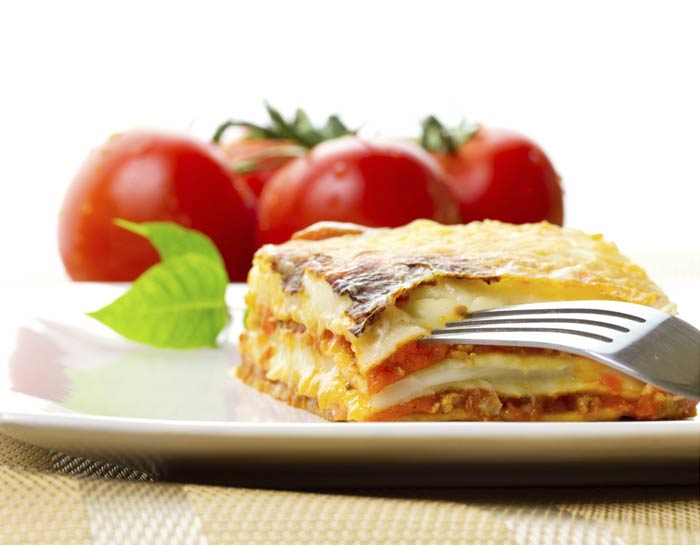 INGREDIENTS:
4 c. chopped Tomatoes, lg. chunks
2 tsp. Basil
2 cloves Minced garlic
1 1/2 tsp. Salt
1 tsp. Pepper
4 Tbsp. Olive oil
8 oz. Lasagna noodles, cooked according to directions on box
12 oz. Muenster cheese
1/4 c. Parmesan cheese
DIRECTIONS:
Stir together all the spices and olive oil. Set aside. Grease a 9″x13″ baking pan and layer tomatoes, cheese, spices and cooked noodles. Repeat layers. Cover and bake at 350° for approx. 35-40 minutes. Uncover and let set a few minutes before serving. This is a wonderful authentic Italian dish best when fresh garden tomatoes are used.
Yield: 6-8 servings.