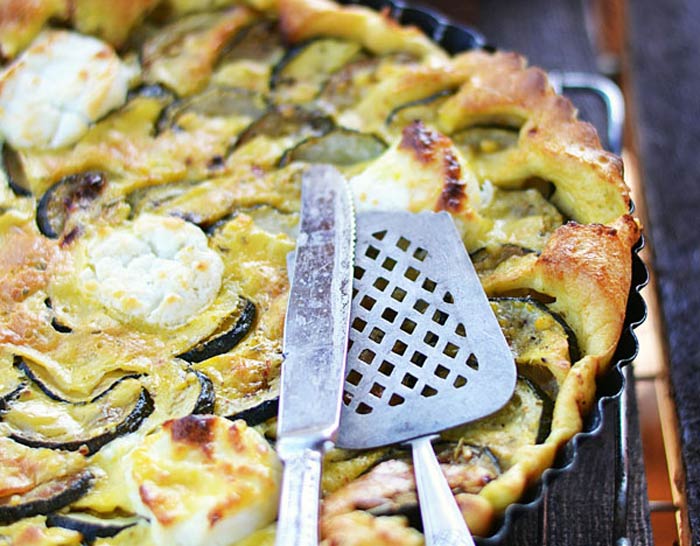 INGREDIENTS:
1 can refrigerated crescent rolls
2 tsp. mustard
4 c. grated zucchini, or sliced
1 c. chopped onions
1/2 c. butter
2 Tbsp. parsley flakes
1/2 tsp. salt
1/2 tsp. black pepper
1/4 tsp. garlic powder
1/4 tsp. basil
1/4 tsp. oregano
2 eggs, beaten
8 oz. mozzarella cheese
DIRECTIONS:
Heat oven to 375°. Place crescent rolls into an ungreased 10″ pan or a 9″x13″ pan. Press over bottom and sides to form crust. Spread crust with mustard. In a skillet, cook zucchini and onions with butter until tender. Stir in seasonings. In a bowl, blend eggs and cheese. Stir into vegetable mixture; spread over crust. Bake for 18-20 minutes, until set. Can top with more cheese before quite done. Let stand 10 minutes before serving. Serves 6 people.