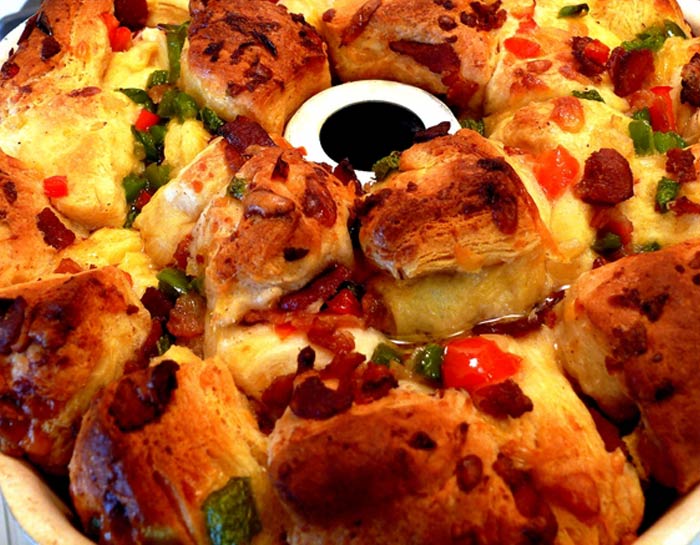 INGREDIENTS:
3 cans refrigerated biscuits (not flaky)
1 sm. onion, chopped
3/4 c. margarine
2 Tbsp. jalapeno pepper, chopped
2 oz. pimentos, chopped
1 c. Parmesan cheese, grated
8 oz. bacon, fried & crumbled
DIRECTIONS:
Saute onion in margarine. Cool and mix all other ingredients except biscuits. Cut biscuits into fourths and place in a large bowl. Pour mixture over biscuit pieces and toss until mixed well. Put into lightly greased bundt pan. Bake at 325° for 40-50 minutes or until done. Turn out and serve warm. Pulls apart in pieces.