Jam an' Cream French Toast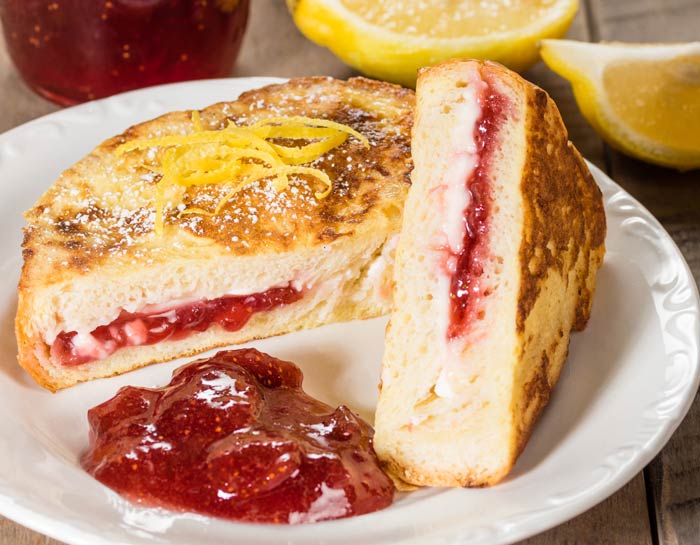 INGREDIENTS:
2 T. cream cheese, softened
2 slices cinnamon raisin bread or your choice
2 T. strawberry jam
1 egg
butter
DIRECTIONS:
Spread cream cheese on one slice of bread. Spread jam on the other slice; place jam side down on the cream cheese. In a shallow bowl, beat egg. Dip both sides of bread into egg. Fry in butter for 3-4 minutes on each side. Serve with syrup if desired. Any kind of jam can be used.