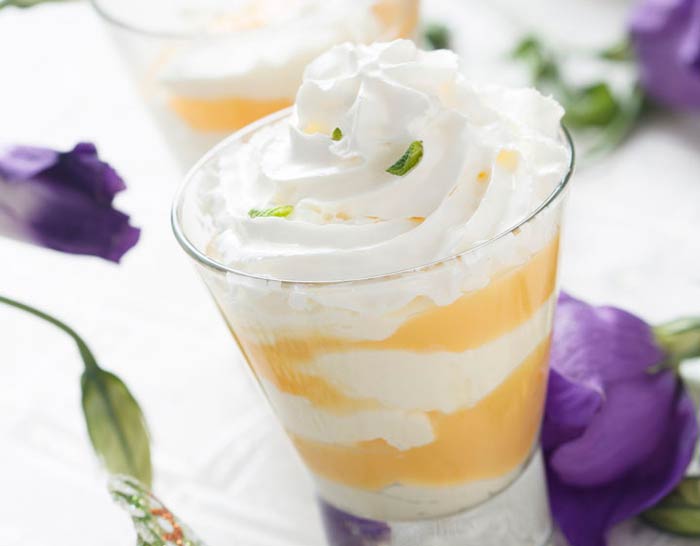 INGREDIENTS:
Crumbs:
2 c. flour
1 c. pecans, chopped
1 c. butter, melted
Lemon Layer:
1 1/2 c. sugar
1/4 c. cornstarch
1/4 c. flour
2 c. cold water
3 egg yolks
2/3 c. lemon juice
2 Tbsp. butter
Cream Cheese Layer:
1-(8 oz.) cream cheese, softened
3 c. powdered sugar
1-(8 oz.) whipped topping
DIRECTIONS:
Crumbs: In a small bowl, combine, then press into an ungreased 9×13 inch pan. Bake at 350° for 18-20 minutes or until light golden brown. Cool on a wire rack. Lemon Layer: Combine first 5 ingredients in a small heavy saucepan, whisking well till smooth. Cook and stir over medium-high heat until thickened and bubbly. Remove from heat. Gently stir in the lemon juice and butter. Cool. Cream Cheese Layer: In a large mixing bowl, beat cream cheese and powdered sugar until smooth. Fold in whipped topping. Crumble the baked pecan mixture, set aside 1/2 cup for topping. In a 3 quart trifle bowl, layer pecan mixture, lemon mixture and cream cheese mixture. Repeat layers twice. Sprinkle with reserved crumbs. Refrigerate leftovers.