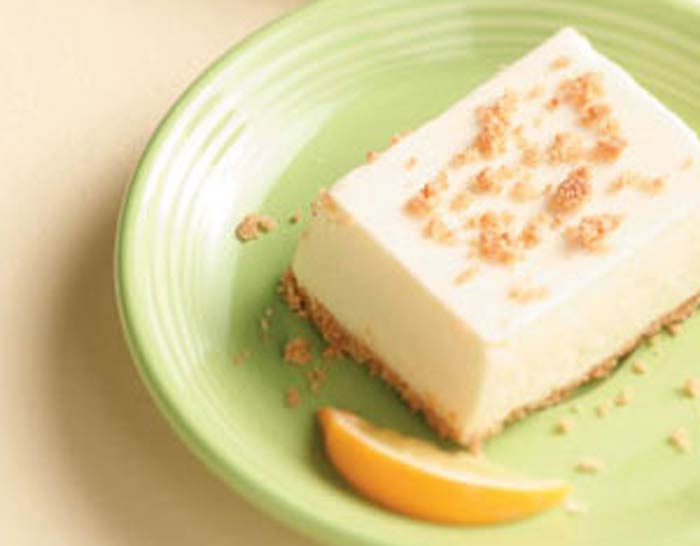 INGREDIENTS:
2 c. Graham cracker crumbs
2 Tbsp. Sugar
1/4 c. Butter, melted
1 can Evaporated milk
1 (3 oz.) box Lemon Jell-O
1 c. boiling Wate
1 (8 oz.) pkg. Cream cheese, softened
1 c. Sugar
1 Tbsp. Lemon juice
1 tsp. Vanilla
DIRECTIONS:
Place evaporated milk in large mixing bowl in freezer until ice crystals begin forming around edge. Mix graham cracker crumbs, sugar and butter; press 2/3 into bottom of 9″x13″ pan. Reserve rest for top. Combine Jell-O and water; chill until slightly congealed. In another bowl, beat together cream cheese, sugar, lemon juice and vanilla. When evaporated milk is starting to freeze, whip until stiff peaks form (at least 5 minutes). Gently mix in lemon Jell-O and cream cheese mixture. Pour over crumbs. Sprinkle with reserved crumbs. Light and refreshing!