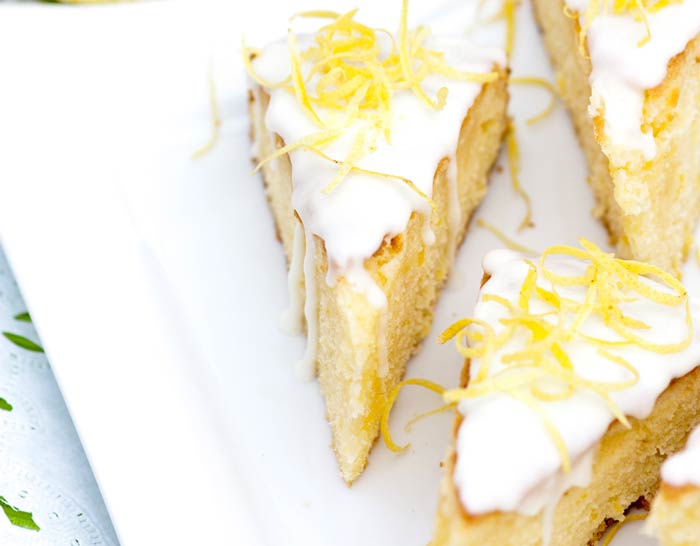 INGREDIENTS:
1 (18.25 oz.) pkg. lemon cake mix
4 eggs
1 (15 3/4 oz.) can lemon pie filling
1 (8 oz.) pkg. cream cheese, softened
1/2 c. butter, softened
2 c. powdered sugar
1 1/2 tsp. vanilla
DIRECTIONS:
In a large mixing bowl, beat the cake mix and eggs until well blended. Fold in pie filling. Spread into a greased 10″x15″ baking pan. Bake at 350° for 18-20 minutes. Cool on a wire rack. In a small mixing bowl, beat cream cheese, butter, and powdered sugar until smooth. Stir in vanilla. Spread over cake. Store in refrigerator. Serves 24 people.