Maple Mocha Brownie Torte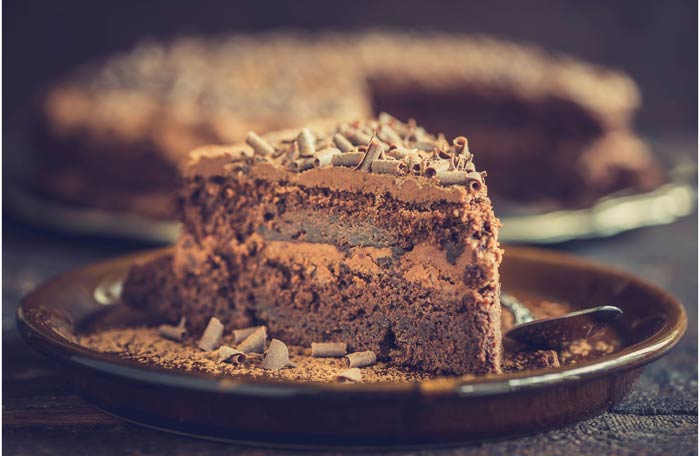 INGREDIENTS:
1 pkg. brownie mix
1/2 c. chopped walnuts
2 c. whipping cream
2 tsp. instant coffee granules
1/2 c. brown sugar
1 1/2 tsp. maple flavoring
1 tsp. vanilla
chocolate curls or walnuts, optional
DIRECTIONS:
Prepare batter for brownie mix according to package directions for cake-like brownies, stir in walnuts. Pour into 2 greased 9″ round pans. Bake at 350° for 20-22 minutes. Cool 10 minutes before removing from pans. Put on wire racks to cool completely. In bowl, beat cream and coffee granules until stiff peaks form. Gradually beat in brown sugar, maple flavoring and vanilla. Spread 1 1/2 c. over 1 brownie layer, top with second layer. Spread remaining cream mixture over top and sides of torte. Garnish with chocolate curls and walnuts, if desired. Store in the refrigerator. Yield: 12 servings.