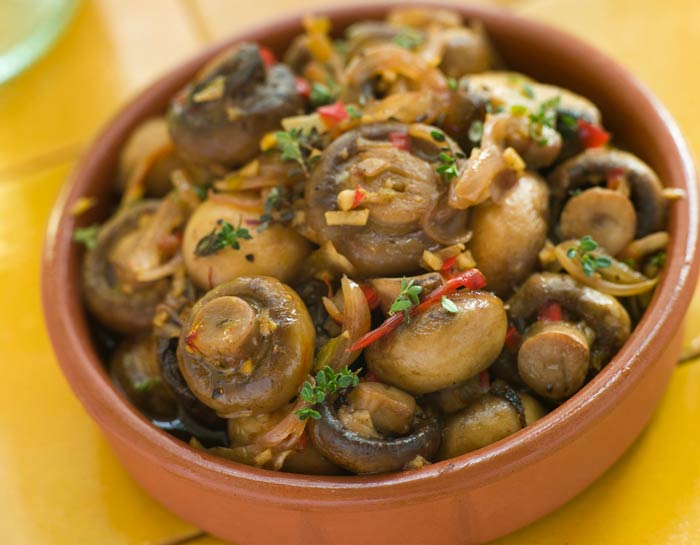 INGREDIENTS:
1/2 c. vegetable oil
2/3 c. tarragon vinegar
1 med. onion, sliced thin
1 red pepper, finely diced
1 clove garlic, minced
2 Tbsp. water
1 Tbsp. sugar
1 1/2 tsp. salt
dash of hot pepper sauce
1 lb. mushrooms, (whole)
DIRECTIONS:
Combine all ingredients and put in a glass gallon jar. Marinate overnight or at least 8 hours before serving. Stir occasionally. Makes 2 quarts.