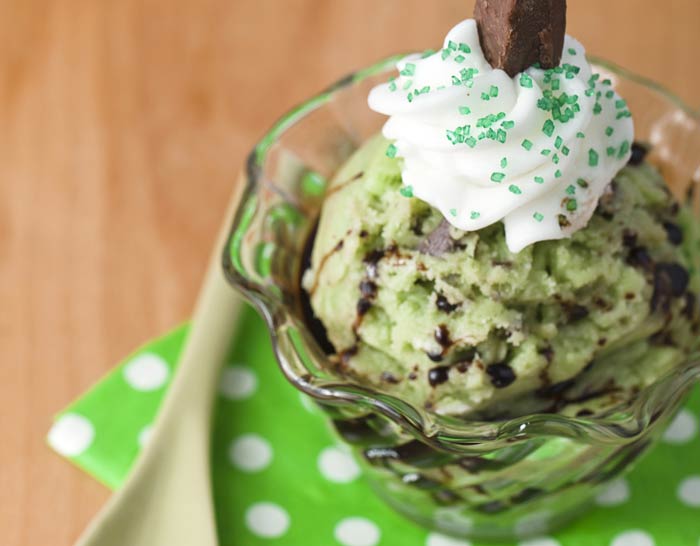 INGREDIENTS:
1 pkg. Oreo cookies, crushed
1/2 gal. mint chocolate chip ice cream, softened
8 oz. Cool Whip
chocolate syrup
DIRECTIONS:
Place half of cookies in bottom of 9×13 pan. Combine ice cream and Cool Whip; pour over cookies. Top with remaining cookies and drizzle with chocolate syrup. Freeze 8 hours or overnight before serving. Simple and refreshing!