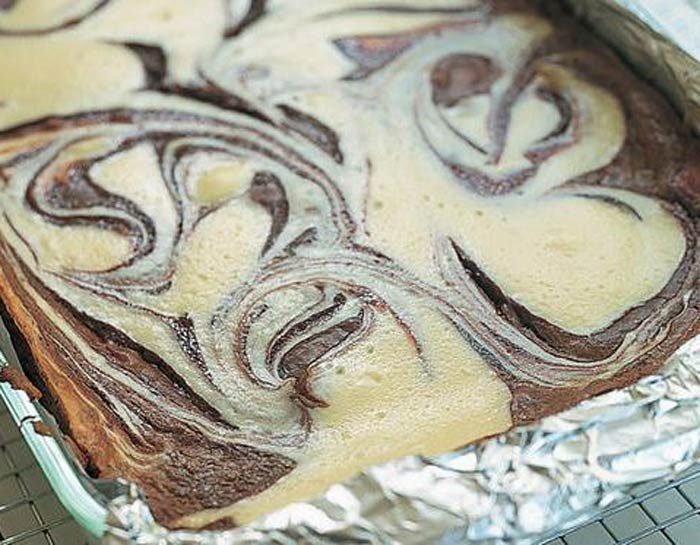 INGREDIENTS:
Crust:
Filling:
2 (8 oz.) cream cheese, softened
1 can sweetened condensed milk
2 tsp. vanilla
1 (16 oz.) Cool Whip
4 Tbsp. instant coffee granules
2 Tbsp. hot water
1 c. Hershey's chocolate syrup
DIRECTIONS:
Mix brownie mix according to directions on box. Bake in 9×13 pan. Cool. Beat cream cheese until light/smooth. Mix cream cheese and sweetened condensed milk till smooth. Add vanilla. Gradually add and mix Cool Whip. Put 1/2 of mixture in another bowl. Mix coffee and water in small bowl. Add chocolate syrup. Mix with bowl of Cool Whip mixture. Put in layers on top of brownies; swirl. Freeze for 6 hours or overnight.